30 August 2014
Finland
We're going to Finland in November.
21 nov: Tampere @ Doris
22 nov: Helsinki @ Bar Loose.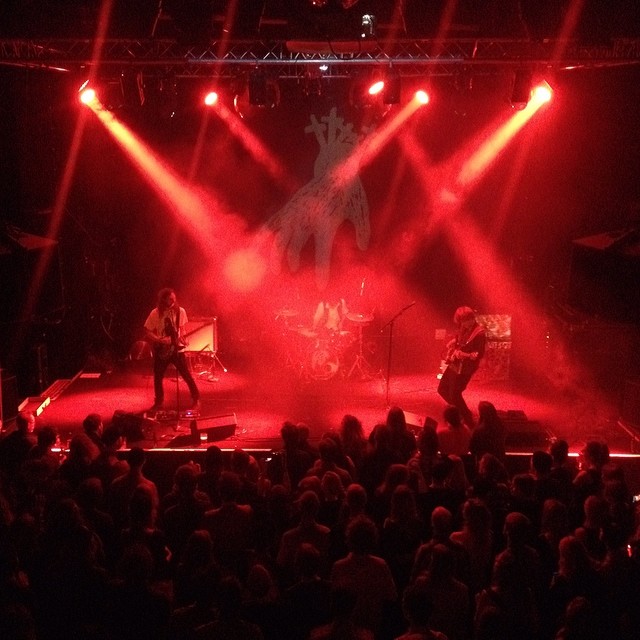 31 May 2014
New remixes
More people out there are remixing and doing their own versions of our songs. Keep doing that – we are happy to share. Go to soundcloud.com/riddarna to listen to the latest tracks.
19 February 2014
Under jorden (Under Ground) – out now!
Lots of reviews are starting to come in:
Göteborgsposten (One of the biggest Swedish daily papers): 4/5
Svenska Dagbladet (One of the biggest Swedish daily papers): 4/6
Sundsvalls Tidning (Swedish daily paper): 4/5
Gävle dagblad (Swedish daily paper): 4/5
Gaffa Sverige (Swedish music magazine): 4/6
Gaffa Norge (Norwegian music magazine): 5/6
Musikknyheter.no (Norway): 8/10
Arbetarbladet (Swedish music magazine): 4/5
Blaskan (Swedish review site): 4/5
Musikreviews.de (Germany): 12/15
Ave Noctum (UK): 7/10
Buy or listen:
Spotify,
iTunes,
WiMP,
Deezer
Klicktrack
Or buy
Vinyl/CD here
18 January 2014
New video: Hjärtat slår
Yes! The video for the new single "Hjärtat slår" ("The h
Heart Beats") is out rightnow.
14 January 2014
New single tonite
Tonight the new single "Hjärtat slår" ("The heart beats") will be played for the first time in national radio P3′s program Musikguiden between 18.30 and 19.00. The single is from the upcoming album "Under jorden" ("Under ground") that will be released 2014-02-12.
17 October 2013
New video: Kolla Kolla!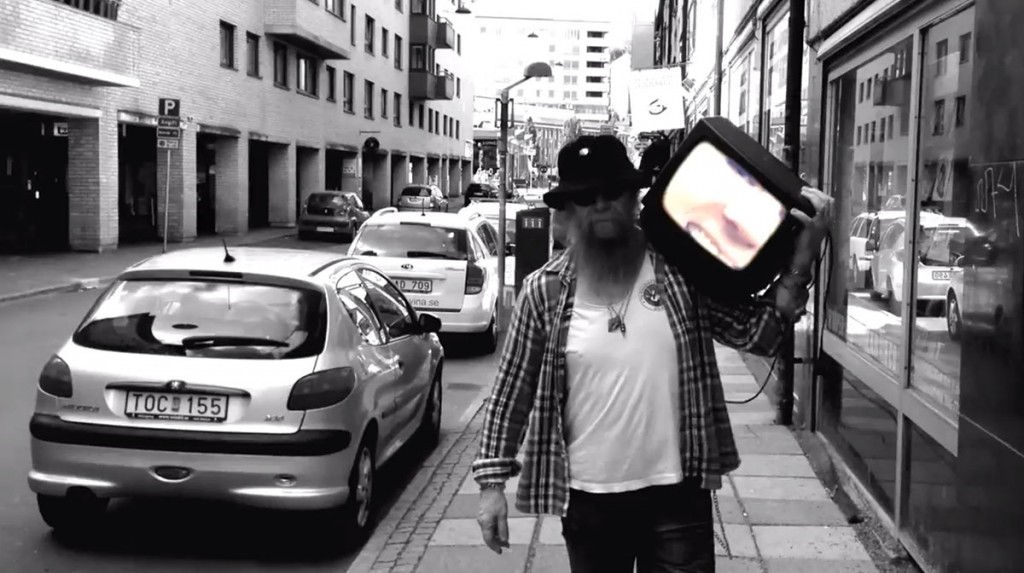 Today it's the premiere for the music video "Kolla kolla" over at festivalrykten.se. The video is made in collaboration with our fans and Nationalteatern.
29 May 2013
Now we're releasing anything!
The forth single of the spring is now out. It's called "Vad som helst" ("Anything").

29 April 2013
Video premiere: Simma hem (Swim Home)
Last week, our new single Simma hem (Swim Home) was released. Here's the video:
5 April 2013
Video premiere: Över gränsen (Over The Line)
Here's the second single of this springs series of new songs from Riddarna!

26 February 2013
Video premiere: "På topp" ("On top")
Today we have a video premiere for the upcoming single "På topp" that will be released this thursday (feb, 28th).
25 February 2013
Will soon release something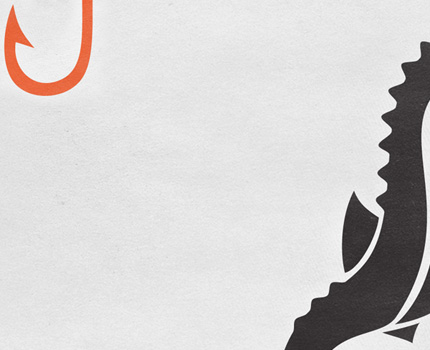 22 January 2013
Recording
16 January 2013
Oslo tonight
Sorry, this entry is only available in Svenska.
9 January 2013
The Norwegian Party Swede
Check this out: www.riddarna.com/partysvensk/
12 December 2012
The Riddarna Translator Spotify App is released today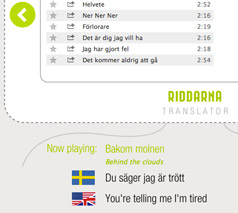 Riddarna is the third band ever and the first band in Scandinavia to release their own Spotify app. Today the language bridging app "Riddarna Translator" is released in all countries where Spotify is available, with the description "Learn Swedish the stressful and confusing way through the music of Riddarna". You'll find the app in the App Finder in Spotify.
4 December 2012
Musikhjälpen (The Music Help)
We will participate in this years Musikhjälpen (The Music Help): a money-collecting-event that brings attention to hidden humanitarian disasters. Three celebrity hosts will live in a glass cage to broadcast radio and tv non stop around the clock for 144 hours. We will visit the cage on December 15 to play live and also hopefully contribute to the collection.
28 October 2012
Listen to ten covers of Riddarna tunes
… here!
Thank you:
Anders Wallner
Johanna Hellqvist
LePrunellier
M. hot-dog
Los Ganglios
Tyred Eyes
Olof Andersson
Peter Dolving
Pontus Robertson & Ida Malm
Root Flop
10 October 2012
On tour
See you there!
09 Nov SUNDSVALL Stadshuset
10 Nov UMEÅ Scharinksa
30 Nov ÖSTERSUND Club Corazon
14 Dec STOCKHOLM Debaser Slussen
28 Dec GÖTEBORG Pustervik
9 October 2012
Cover Riddarna – win vinyls and stuff!
It doesn't matter how you do it. Film yourself with your mobile phone while performing it live and upload it to youtube or record the song with a crappy microphone at your kitchen table. You don't have to sing in tune or have all six strings present on your guitar. You don't even need a guitar. As long as you make a cover version of a Riddarna tune, you can't go wrong.
Do you need song lyrics translated from Swedish to English? Send an e-mail to tavling@riddarna.com.
The best cover version is selected by the jury and the winner will recieve, except unlimited fame and glory, the new limited Bakom Molnen vinyl, the debut album vinyl, t-shirts and free entrance to all the upcoming gigs 2012.
Send a link, audio file or video clip to:
tavling@riddarna.com no later than october, 22th.
Check out THE jury here!
21 August 2012
Riddarna is now part of the United Stage family
We are very pleased to announce that we have started working with United Stage!